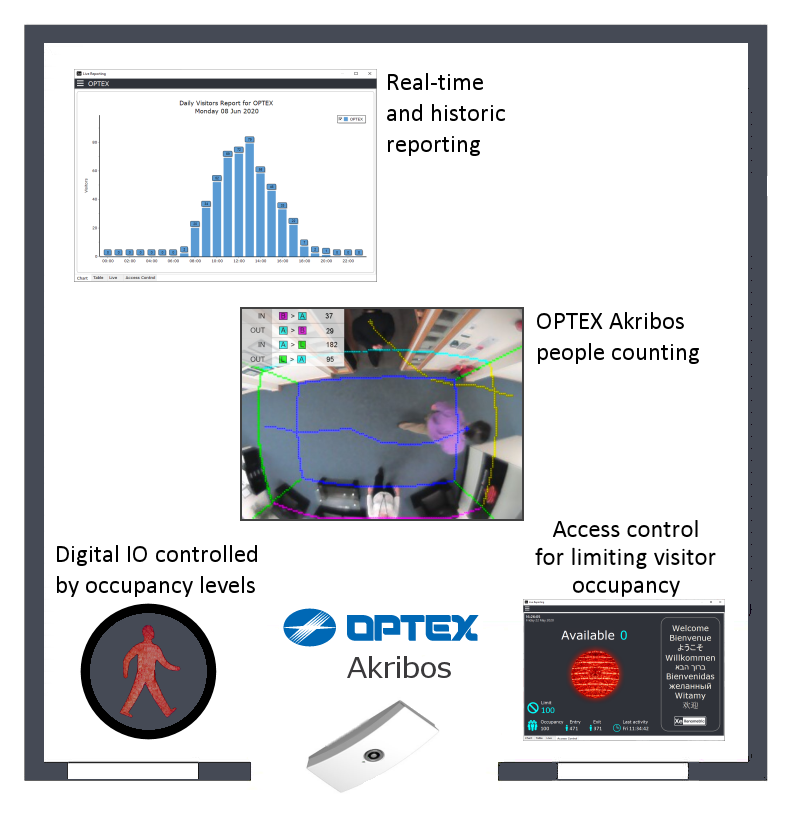 XenoView is ideal for any single location business. Businesses with multiple buildings or a large location, such as a shopping mall, will find Xenometric's X-Server and XenoCloud solutions more suitable.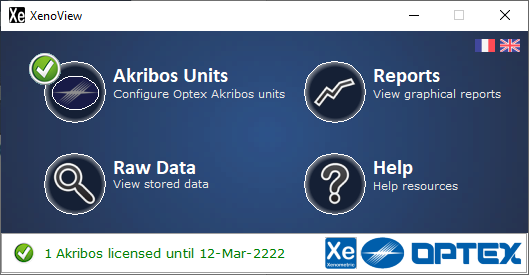 XenoView is a Windows application that collects count data from OPTEX Akribos people counters. Aggregated and real-time data is collected using the OPTEX Akribos' FTP and MQTT protocols.
XenoView can collect data from up to 4 Akribos units and is installed with a permanent licence.
XenoView offers simple reporting, an access control screen and can control other devices, such as traffic lights, by use of digital IO.
XenoView is simple to install and maintain. The software listens for count data from the Akribos sensors and updates the real-time screens immediately.
Key Features
Collects from up to 4 Optex Akribos sensors.
FTP and MQTT data collection.
2 Digital IO connections via WebRelay.
Basic reporting in the Windows application.
Access control screen.
Data stored as files.
Permanent licence.